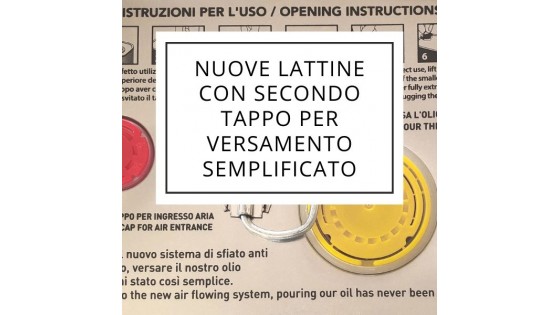 New cans with second cap for simplified pouring
Our new 5L cans feature an innovative second cap system that allows for a continuous flow during pouring.
How does it work
When you want to pour oil from this new 5l can, you must first open both caps (both the large yellow one and the smaller red one). In this way, the oil will escape from the large yellow cap, while the air will enter from the smaller red one, which in this way allows the oil to escape more easily from the yellow cap.