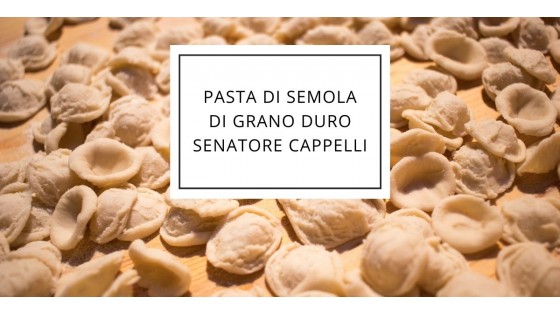 Senatore Cappelli durum wheat pasta
Pasta is one of the main foods of our beloved Mediterranean diet, but not always enough attention is paid to the type of pasta you eat everyday. Today we will therefore talk about one of the best, that is the Senatore Cappelli durum wheat pasta.
HISTORY OF SENATORE CAPPELLI DURUM WHEAT PASTA
The history of this pasta begins in Puglia, more than a century ago. At that time the famous Italian geneticist Nazareno Strampelli was carrying out his studies to obtain a new variety of wheat and the result was precisely the wheat Senatore Cappelli (named in honor of the homonymous Senator of the Kingdom of Italy, who had strongly supported Strampelli in his activity and had given a strong push to the agrarian transformation that took place in Puglia in that period).
Senatore Cappelli wheat quickly established itself on the Italian scene thanks to its great adaptability and the undisputed quality of its semolina. Even today, after more than 100 years, it is still cultivated in Puglia and is used above all for the production of high quality pasta.
BENEFITS OF SENATORE CAPPELLI DURUM WHEAT PASTA
According to a study carried out by the Gemelli Polyclinic in Rome, shown on TV on 19 October 2020 as part of an investigation by the RAI transmission Report, eating Senatore Cappelli durum wheat pasta would bring benefits to people with intestinal problems resulting from sensitivity gluten (even if not celiac).
For this reason, using this type of pasta every day can certainly be a good idea for the well-being of the family.