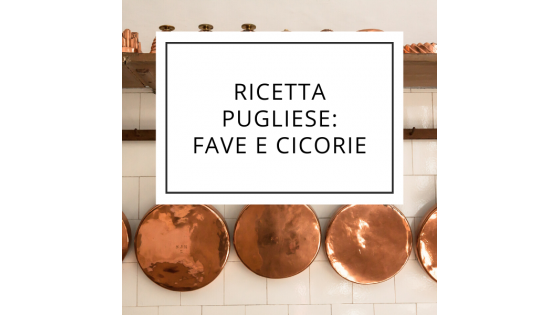 Apulian Recipe: Broad Beans & Chicories
Ingredients:
· 1kg of white beans
· 1 kg of chicory
· 1 bunch of cherry tomatoes
· 1 onion
· 2 friggitelli pepperoni
· Salt to taste.
Preparation:
Rinse the beans (previously soaked for about 4 hours) and put them in a pot covered with water.
Cook over medium heat for 30 minutes and once cooked, blend and salt.
In another pot, boil the chicory after cleaning it.
Fry onion, cherry tomatoes and friggitelli pepperoni in a pan on a bottom of extra virgin olive oil.
Once boiled, make jump the chicory in sauté.
To prepare ad hoc:
Take a loaf of Altamura's bread and remove the central crumb, so as to create a container, put the sautéed chicory, broad bean purée. Garnish with a whole fry, red onion and a drizzle of extra virgin olive oil.